Thank you for your support!
Please complete the simple form below to make your donation
(* required)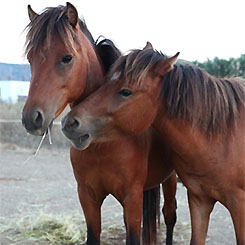 Skyrian
Horses
£15
---
A donation of £15 could help with the upkeep and participation of our beautiful Skyrian horses, Apollonius and Icarus; one of the oldest and rarest breeds of horse in the world today.
They offer us a living relationship with nature and a chance to be at one with another creature – Apollonius and Icarus will be true ambassadors for our ambitions.