Land & Livelihood
Centred at St John's Garden, an Organic Working Farm is being established. This will serve as the focus for learning programmes in traditional island husbandry, and sustainable lifestyle and livelihood development.

Focussing on land-based skills, the programme will seek to connect with and preserve traditional Greek and island skills and crafts and explore innovative approaches to complement the programme, including trialling new methods in sustainable agriculture.

Starting with our own land, we will also support projects aimed at understanding and preserving the island's rich biodiversity.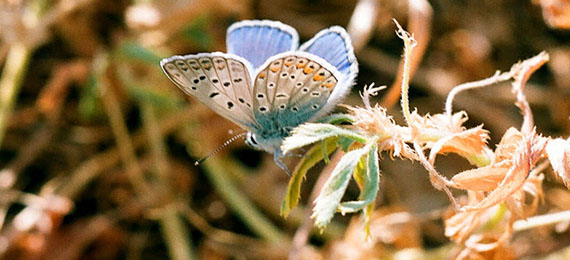 After many years of neglect, the old trees are being pruned and grafted. New trees have been planted.
Ecological Learning Centre
In the Garden at the Holy of Holies, the Ecological Learning Centre will provide a creative and nourishing environment for schools, groups, institutes and individuals to meaningfully explore 'living lightly on the earth', through ecology, theology, spirituality and sustainability.

It will serve as a year-round facility, enabling both residential and non-residential programmes, facilitated by leaders in their respective fields. The centre will undertake and support research into sustainable living.

Set within a productive forest garden, a circular path will allow people to access and see practical demonstrations of traditional and modern organic practices.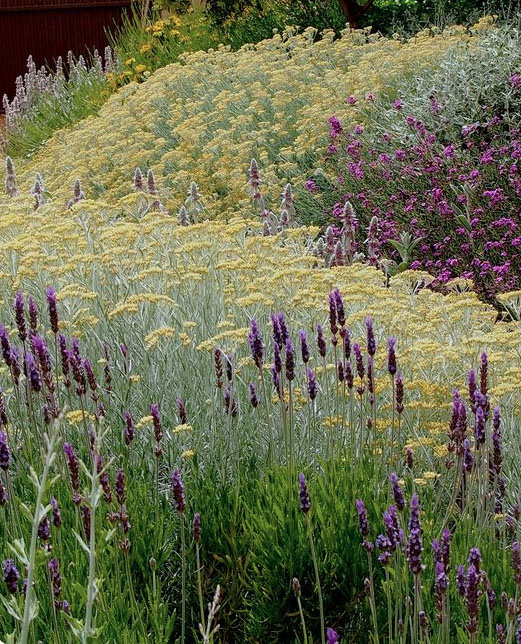 As part of the Ecological Learning and Study facilities, the Xeriscape Garden will become a Learning Resource for increasing awareness and experience of dry gardening, offering a context for courses in designing beautiful gardens while minimizing water consumption.
Centre for Sustainable Living
The Centre for Sustainable Living will be a focal point for inspiration and learning about sustainable living and lifestyles.

It will also serve as a year-round facility, hosting hands-on projects of interest to both local people and those who visit the Island, including displays, talks, demonstrations and workshops.

Activities will encourage and inform lifestyle choices that care for ourselves, each other and the earth, while working to preserve and share traditional island skills and crafts.

With a holistic, practical and creative approach to education, the Centre will explore how we may ourselves be transformed, thereby transforming the world around us.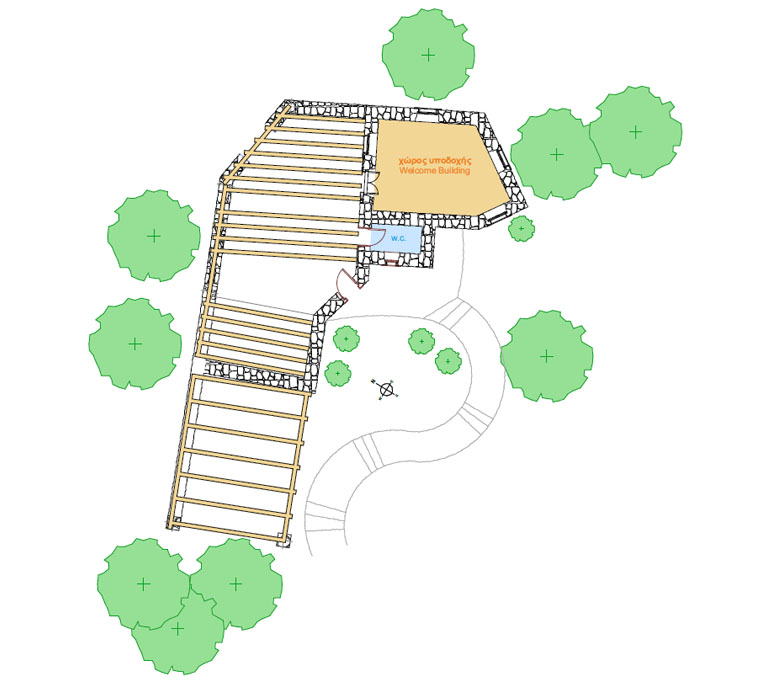 An old aloni will be restored, to serve its original purpose in threshing the harvest as well as providing an outdoor gathering space for events and activities.
Skyrian Horses
Two Skyrian horses, Apollonius and Icarus are stabled in the Garden at the Holy of Holies.
One of the rarest and most critically endangered horse breeds in the world, with fewer than 300 breed-standard Skyrian horses remaining worldwide, they are ambassadors for our programme, particularly with children.
These horses symbolise the importance of protecting our ecology and environment.
As Companions, they accompany visitors on walks around the island and their support is also being explored in light farm labour.